Information for teams staying at the hotel or hostel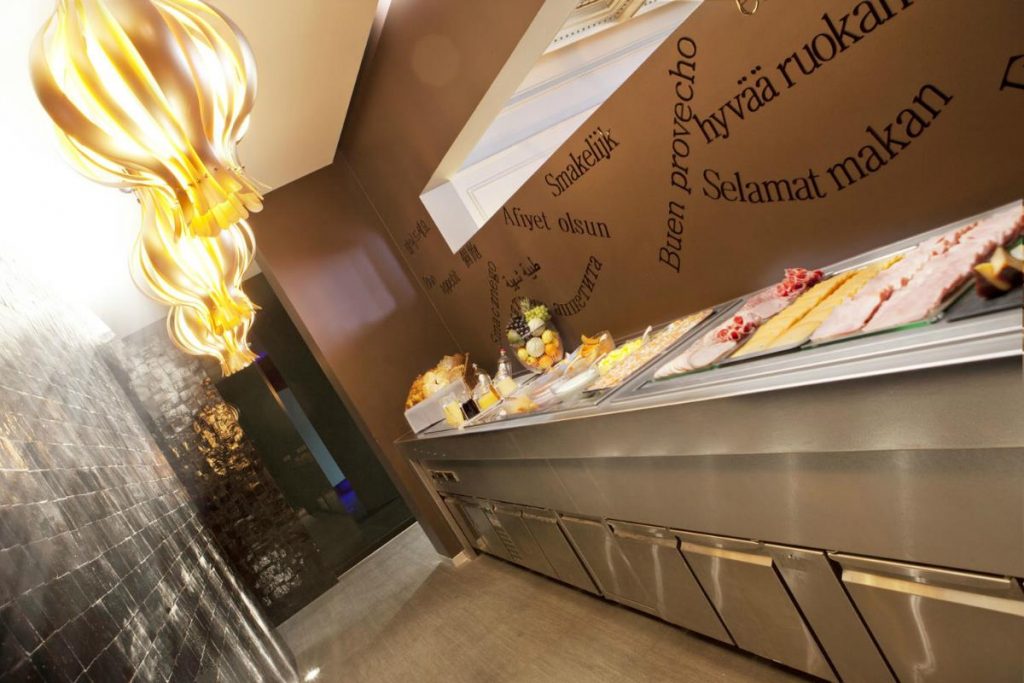 Breakfast buffet during the tournament days will be served in the hotel for teams staying at hotel or hostel. Every hotel offers a high standard breakfast buffet.
The other tournament meals (5 in total during the three day tournaments and 3 in total for the two day tournaments) will be served in the tournament restaurants (at the gyms). Fruit and vegetables will be part of all meals.
On each site, several hot and cold dishes and sweets will be available in the cafeterias, for those people who don't wish to take the tournament meals.
Information for teams arriving on December 27th
Teams arriving on 27th can order an additional evening spaghettimeal for that day.
The meal will be served at the tournament restaurant Hoge Kouter (MPI), next to Venue Lange Munte.
This meal is not included in the standard formulas and needs to be paid additionaly. The cost of the meal is 10€ per person.
Information for teams choosing the option "catering only"
Teams can choose Formula C or Formula G if they take care of their own accommodation. When choosing these formulas, teams are offered the lunches for 14 people.
The cost for the three lunches in Formula C (U19, U16 or U14) is 400€. The cost for two lunches in Formula G (U12) is 250€.